H.V. & L.V. Fuse Link & Base
H1 Fuse Switch Disconnector

Applications
H1 series of fuse disconnecting switch, are mainly used in circus with high short-circuit current and motor circuit as power switch, disconnecting switch or emergency switch.
Rated insulation voltage up to AC 50Hz 800V; Rated working voltage up to 690V; Rated working current up to 250A; Rated short-time withstand current (valid): 20Ith/1S. The switch complies with GB14048.3 and IEC/EN60947-3.
Design Features
The switch with half sealed structures is made up of two parts: the seat and cover (fuse holder). Through the window in the cover, it can observe the rated data of the fuse links and indicator status.
The switch should be matched with the appropriate size of fuse links accordingly. H1-160/1 is single-pole and H1-160 is three-pole, both can be matched with size NH000 and NH00 fuse links, H1-250/1, H1-400/1, H1-630/1 are single-pole and H1-250, H1-400, H1-630 are three-pole, They are matched with NH1, NH2, NH3 fuse links separately. The three-pole switch can be combined with the single-pole version with the same size into four-pole switch.
The switch has the features of small size, reliable operation, convenient installation and removal.
All of these products, except for conductive parts all are the finger-touch protection: IP20.
Compliance with GB14048.3 and IEC/EN60947-3.
Model Meaning:
Table 4 Basic data of switch
| | | | | | | |
| --- | --- | --- | --- | --- | --- | --- |
| Models | Rated insulation voltage (V) | Rated working voltage (V) | Conventional free air thermal current (A) | Fuse link | Weight (g) | Dimension (mm) |
| H1-160/1 | 800 | 400, 500, 690 | 160 | NH00, NH000 | 290 | Figure 2 |
| H1-160 | 800 | 400, 500, 690 | 160 | NH00, NH000 | 700 | Figure 3 |
| H1-160/4 | 800 | 400, 500, 690 | 160 | NH00, NH000 | 990 | Figure 3 |
| H1-250/1 | 800 | 400, 500, 690 | 250 | NH1 | 735 | Figure 4 |
| H1-250 | 800 | 400, 500, 690 | 250 | NH1 | 1510 | Figure 5 |
| H1-250/4 | 800 | 400, 500, 690 | 250 | NH1 | 2245 | Figure 5 |
| H1-400/1 | 800 | 400, 500, 690 | 400 | NH2 | 1302 | Figure 6 |
| H1-400 | 800 | 400, 500, 690 | 400 | NH2 | 3272 | Figure 7 |
| H1-400/4 | 800 | 400, 500, 690 | 400 | NH2 | 4574 | Figure 7 |
| H1-630/1 | 800 | 400, 500, 690 | 630 | NH3 | 1492 | Figure 6 |
| H1-630 | 800 | 400, 500, 690 | 630 | NH3 | 3855 | Figure 7 |
| H1-630/4 | 800 | 400, 500, 690 | 630 | NH3 | 5347 | Figure 7 |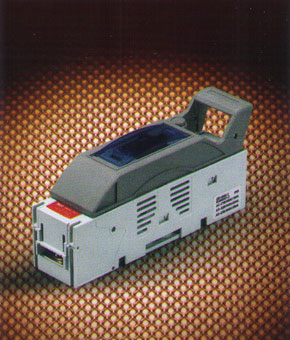 Figure 3 (H1-160, H1-160/4)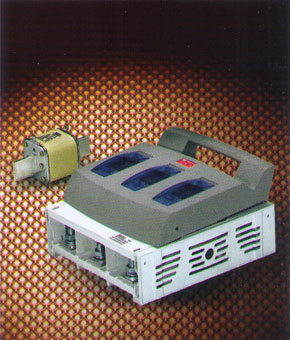 Figure 5 (H1-250, H1-250/4)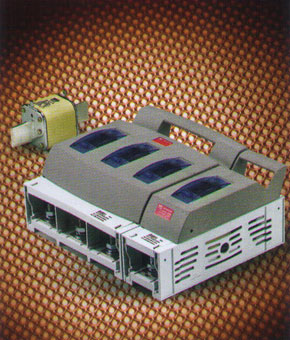 Figure 6 (H1-400/1, H1-630/1)
Figure 7 (H1-400, H1-400/4, H1-630, H1-630/4)
Table 5 The working current of the switch at different voltages and different applications
Models
Rated working voltage (V)
Rated working current (A)
Application
Fuse link
The rated breaking capacity of the fuse links (KA)
H1-160/1
690
100
AC21B
NH00, NH000
50
500
125
AC22B
NH00
100
230/400
160
AC23B
NH00
100
H1-160
H1-160/4
690
100
AC21B
NH00, NH000
50
500
125
AC22B
NH00
100
230/400
160
AC23B
NH00
100
H1-250/1
690
160
AC21B
NH1
50
500
200
AC22B
NH1
100
230/400
250
AC23B
NH1
100
H1-250
H1-250/4
690
160
AC21B
NH1
50
500
200
AC22B
NH1
100
230/400
250
AC23B
NH1
100
H1-400/1
690
250
AC21B
NH2
50
500
315
AC22B
NH2
100
230/400
400
AC23B
NH2
100
H1-400
H1-400/4
690
250
AC21B
NH2
50
500
315
AC22B
NH2
100
230/400
400
AC23B
NH2
100
H1-630/1
690
400
AC21B
NH3
50
500
500
AC22B
NH3
100
230/400
630
AC23B
NH3
100
H1-630
H1-630/4
690
400
AC21B
NH3
50
500
500
AC22B
NH3
100
230/400
630
AC23B
NH3
100
Table 6 Rated open and breaking capacity of the switch
Rated working voltage (V)
Rated working current (A)
Application
The rated breaking capacity of the fuse links (KA)
Connecting
Breaking
I/Ie
U/Ue
COSΦ
Ic/Ie
Ur/Ue
COSΦ
690
All current
AC21B
1.5
1.05
0.95
1.5
1.05
0.95
500
All current
AC22B
3
1.05
0.65
3
1.05
0.65
400
≤100
AC23B
10
1.05
0.45
8
1.05
0.45
>100
AC23B
10
1.05
0.35
8
1.05
0.35
Note:
I for connecting current
U post connecting voltage
Ie rated working current
Ue rated working voltage
Ic breaking current
Ur recovery current